BILL MURPHY
Bill Murphy has been a major market air talent for over 20 years. His contributions and endeavors in Rock radio have given him an "earwitness" account of the development of the music industry over the past three decades. In addition to numerous stints in Classic Rock both in Miami FL and Dallas TX, he got to be part of groundbreaking formats like the first all-compact disc WGTR-FM, cutting edge KDGE in Dallas which was among the very first crop of Alternative Rock outfits in the USA and the AAA/Adult Alternative WSHE, in the mid 90s. Bill recalls, "All of these opportunities gave me an up close look at the changes in the business. They also had major influences on me creatively. I'm noticing alot of my personal work lately has some of that mellow 1996 smooth, soothing sound....I don't know if that's good or bad! Ha!"
Recently Bill has peen passing on his radio production skills teaching Pro Tools classes at The Connecticut School of Broadcasting in Ft. Lauderdale. He's also the Public Address Announcer for the NHL's Florida Panthers' home games. He remains active on the South Florida radio waves doing voiceovers and commercials for several local clients.
The emphasis turned solidly to Murphonics in 2004 when Bill designed and constructed (with some help from friends) an over-the-top home studio in the second bedroom of his Ft. Lauderdale townhome. "I spent more than three months carefully building and designing it, making changes as I went. The acoustic treatment is influenced by a "rough average" of all of the scientific do's and dont's I researched over the past couple of years. There is some math involved, but it's not hysterical. The room sounds and feels great and that's all that matters. The main thing was coming up with a room I would look forward to working in every day"
Bill regularly performs with Nobody's Fault, a classic rock cover band in Ft. Lauderdale. Visit www.nobodysfault.com for more info and future dates. He is available for jingle singing, voiceover work and audio production assistance. Let Bill Murphy help consult you in the development of your audio project, web audio, radio commercial, songwriting demo, vocal overdub, sound design, live application, radio or tv jingle, music bed, or full album production.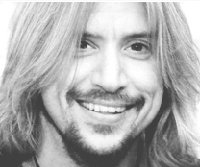 STEVE MURPHY
Steve Murphy has been a very successful touring and studio drummer and vocalist in the greater New York area for over 18 years. He was a member of Company of Wolves (Mercury Records) and toured throughout the Northeast U.S. He has also worked with Sting, John Entwhistle, Steve Lukather, Mark Egan, Tom Schumann, Bob Mayo, Pat Thrall, Joe Lynn Turner, Andy Timmons, Billy Squier, Phil Ramone and Celine Dion. Steve has also performed in the extremely successful and critically acclaimed off-Broadway shows "Hedwig and The Angry Inch" and "Love Janis". Steve has also toured with "Trans-Siberian Orchestra US tours 2000 & 2001 and with guitarist Andy Timmons on his 1999 European solo tour.

After a summer 2002 tour with A WALK DOWN ABBEY ROAD playing with Jack Bruce, Todd Rundgren, Mark Farner, Christopher Cross, Alan Parsons and the amazing Godfrey Townsend, Steve went on to play a number of dates with Jack Bruce in "The Cream of Jack Bruce" and is currently playing regularly with "The Alan Parsons Live Project". Dates continue through 2007.

When he's not on the road, Steve regularly performs with Godfrey Townsend's "Clapton is Godfrey" Eric Clapton tribute band. To join the mailing list for dates of theses or APLP local area shows send an e-mail to Steve.

Steve's voice can be heard on dozens of national TV and radio commercials. A sample of his work is posted on this site.

Steve Murphy endorses Canopus drums and Vic Firth sticks.
Steve Murphy is available for drum tracking using his custom Canopus drum kit. Sessions can be booked at Steve's home location in W.Orange, New Jersey or at several choice locations in the Miami/Ft.Lauderdale area. The Canopus kit is available in both areas and is included in the project if requested. All rates include engineering and all resulting ProTools project sessions and audio files. Rates vary and can be arranged on a per- song or block time basis. Steve's superior technique and sound in addition to his amazing ability to pull of virtually any style of music make him the perfect fit for your next live drum tracking session.